There is no better time to begin living your life free of glasses and contact lenses.
With 30 years of experience and nearly 100,000 procedures, London Eye Centre has been pioneering and advancing the science of laser vision correction since 1985. We developed the 'No Touch' PRK procedure, a non-invasive technique performed on the surface of the cornea. The 'No Touch' PRK method is considered to be the most advanced form of PRK that can treat patients with high corrections. London Eye Centre also performs IntraLase SBK laser eye surgery, an all-laser procedure that eliminates the blade from the conventional Lasik process. London Eye Centre is the clinic of choice for patients seeking experience, world-renowned reputations and safer procedures offering the best possible visual outcome.
Video Testimonials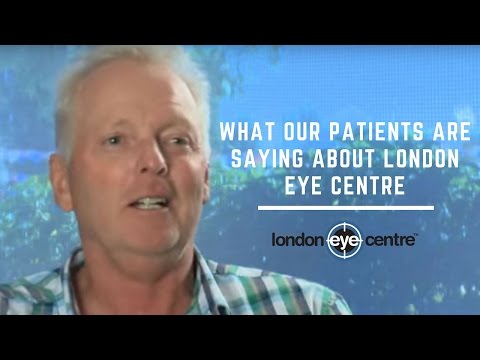 Patient feedback is an integral part of the success of our medical practice.
Procedures
London Eye Centre specializes in all-laser vision correction. We offer patients two treatment options: 'No Touch' PRK and IntraLase SBK. These procedures eliminate the blade and cutting of conventional LASIK, and are considered to be the safest laser vision correction options available. The all-laser techniques are able to correct a wide range of vision conditions with excellent long term results.
Blog
Twitter
Follow @LondonEyeCentre
Information Sessions
London Eye Centre is committed to providing you with all the information you need about our corrective eye surgery procedures, so you can make an informed decision.

New Westminster / BC
London Eye Centre
918 12th Street